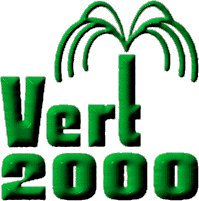 Vert 2000 is a company in the field of irrigation and landscape lighting.
An irrigation system helps keep grass green and plants and flowers healthy during the summer heat. We install systems that cover all surfaces using a zone layout that properly apportions water.
Outdoor lighting systems light up the beauty of your landscape at night and can also improve the visibility of outdoor living spaces.

We serve the area of the Laurentians in Québec since 1982.

Welcome.